It's time for the November giveaway!
This month I'm giving away something related to one of the main characters in my upcoming young adult novel, Angelhood. The main character's little sister is named Cecille. I took her name from St. Cecilia because Cecille is a ballerina and St. Cecilia is the patroness of music.
While I was in Rome this past year, I visited the Basilica of St. Cecilia twice. In the gift shop, I picked up a couple St. Cecilia medals. Since November 22 is the feast day of St. Cecilia, I thought this would be a good month to giveaway one of those medals.
How can you win it? By entering the raffle on my Facebook page. Look under the tab "Giveaway" or following this link: http://tinyurl.com/lwm9vat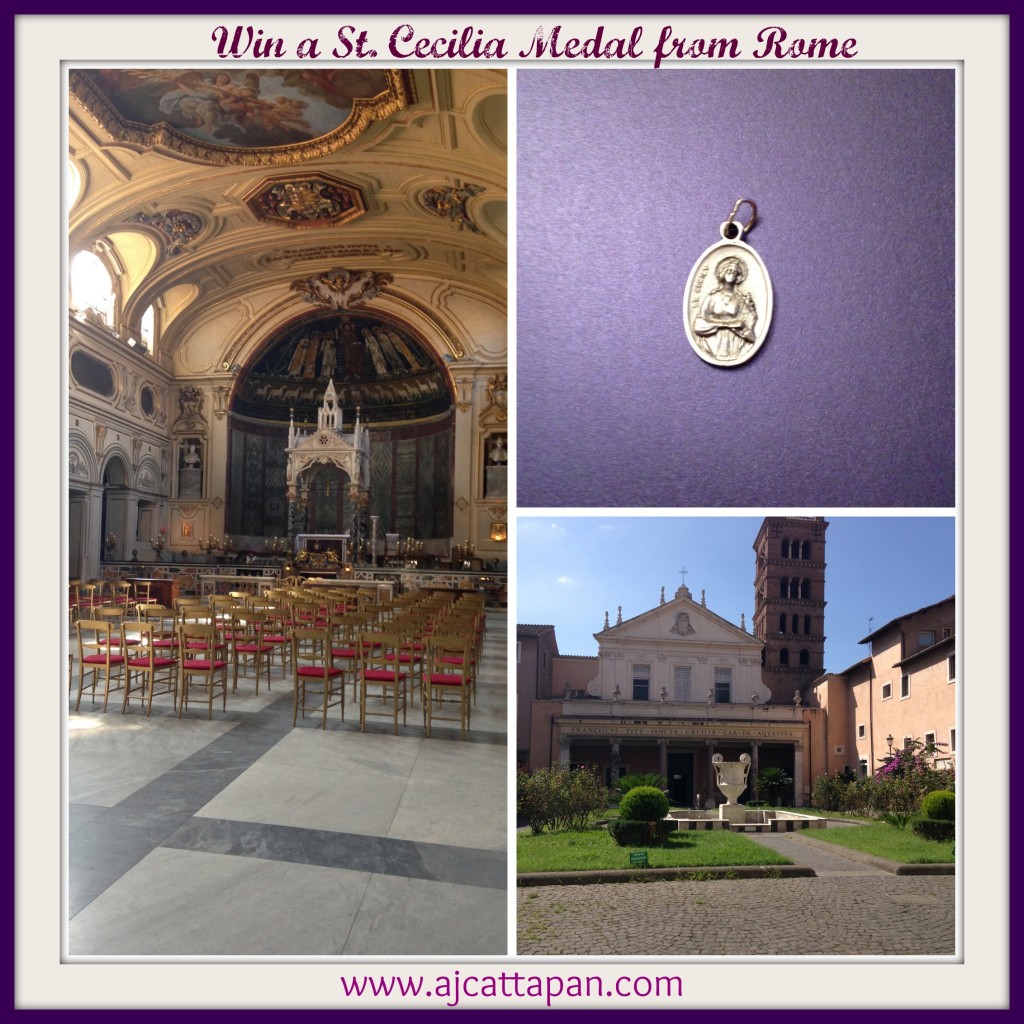 The giveaway will be open from November 7-21. I'll announce the winner on the Feast of St. Cecilia on November 22. Good luck!
For more on my visit to the Basilica di Santa Cecilia in Rome, visit this blog post.