If you've been following me on Facebook, you've seen a few sample pieces of this already, but today I'm revealing the full cover. After all, October 2 is the Feast of the Guardian Angels. What better day could there be for me to reveal the cover for my story about a reluctant guardian angel! So here it is . . .
The cover of my young adult novel, Angelhood!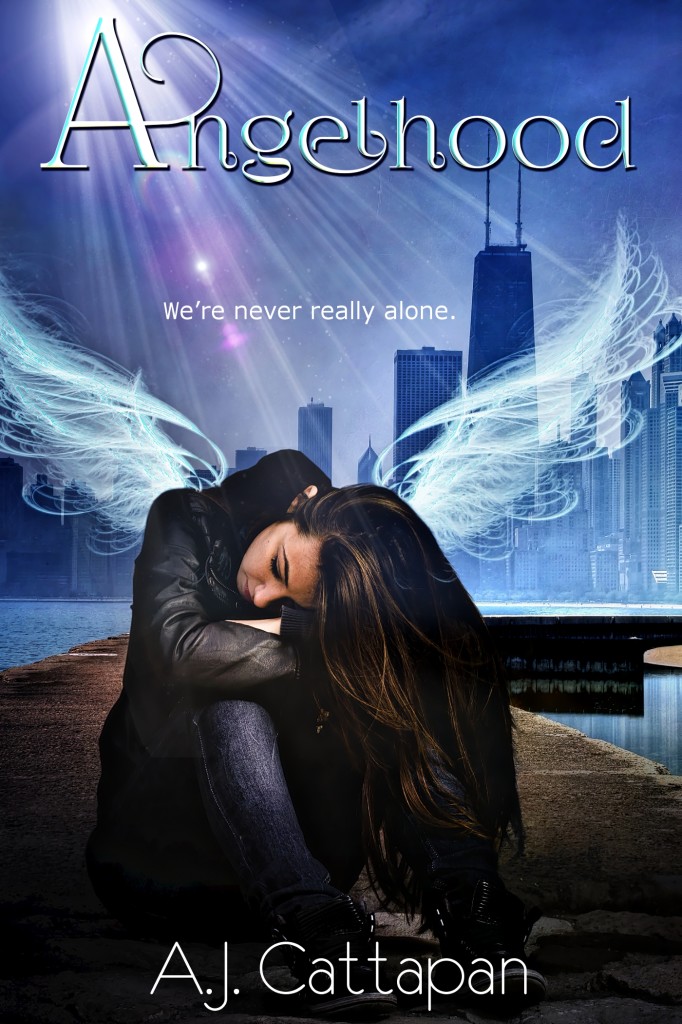 What do you think? Didn't the cover artist do an awesome job?