MULTIPLE AWARD WINNER!
Gold Medal Winner, Moonbeam Children's Book Awards
Catholic Writers Guild Seal of Approval
2015 Readers' Favorite Book Award Winner
Finalist, Carol Award, Young Adult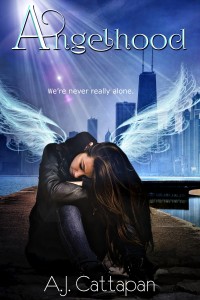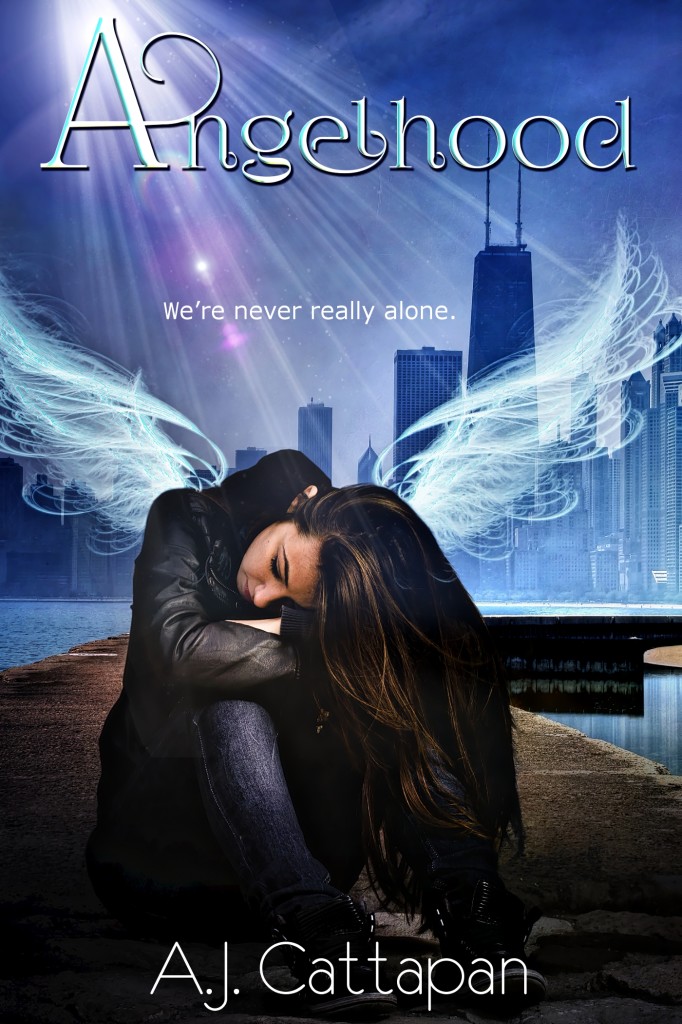 Seventeen-year-old theater geek Nanette believes her life is headed toward stardom on Broadway. But when her dream theater college rejects her and her best friend dies in a terrible accident, Nanette decides the world would be better off without her. Unfortunately, the afterlife offers something less than a heavenly situation. Trapped between alternating periods of utter darkness and light, Nanette is stuck following a high school freshman around. Soon, she learns she's a guardian angel, and the only way she can earn her wings is to keep her young charge, Vera, from committing the same sin she did—taking her own life.
Unfortunately, Nanette is missing more than just her wings. She has no tangible body or voice, either. Frustrated by her inability to reach out to Vera and haunted by memories of her old life, Nanette wants to give up, but then she sees what happens when another Guardian at the high school turns his back on his charge. The shock is enough to supercharge Nanette's determination. She's going to find peace in the afterlife…as soon as she can convince Vera that living is what life is all about.
 Recipient of the Catholic Writers Guild Seal of Approval

Praise for Angelhood
"a must-read for teens, especially those struggling with suffering and loss," Heather Letto, The Ascension Series
"compassionate and joyful storytelling," Stephanie Landsem, The Living Water Series
"a powerful and compassionate look at suicide as seen through the eyes of a teenager who does the unthinkable," Barb Szaszkiewicz, editorial consultant for CatholicMom.com
"Outstanding inspirational fiction! I wish I could go back in time and put this book in the hands of some young people who gave up on their lives," A.K. Frailey, The Deliverance Trilogy
"A captivating story, Angelhood shows teens how selfish actions have long-reaching consequences but small efforts can make a tremendous difference in the lives of others," Cynthia T. Toney, Bird Face Series
DISCUSSION GUIDE AVAILABLE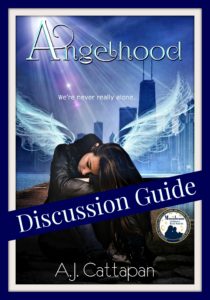 Are you a teacher, youth group leader, or book club moderator who needs a discussion guide for Angelhood?
You're in luck!
You can download one for free here.
***********************************************************
Where to Buy Angelhood
Angelhood is available for Kindle, Nook, and iBook for only $2.99! Paperback is available on Amazon $10.99.
You can also purchase an electronic version of Angelhood through All Romance E-Books.
Prefer audiobooks?
Check out Angelhood on Audible!  You can get it free with a 30-day trial of Audible!
Angelhood is up on Goodreads. You can add it to your "to read" list.
Save
Save
Save
Save
Save
Save
Save
Save
Save
Save
Save
Save
Save
Save
Save