I think you all know by now that I'm part of a bunch of writing groups. One of them is the Catholic Writers Guild, and I've teamed up with one of my fellow CWG young adult authors and the Books for Catholic Teens Instagram account for a super giveaway! They're celebrating hitting 1,000 followers on their Instagram account.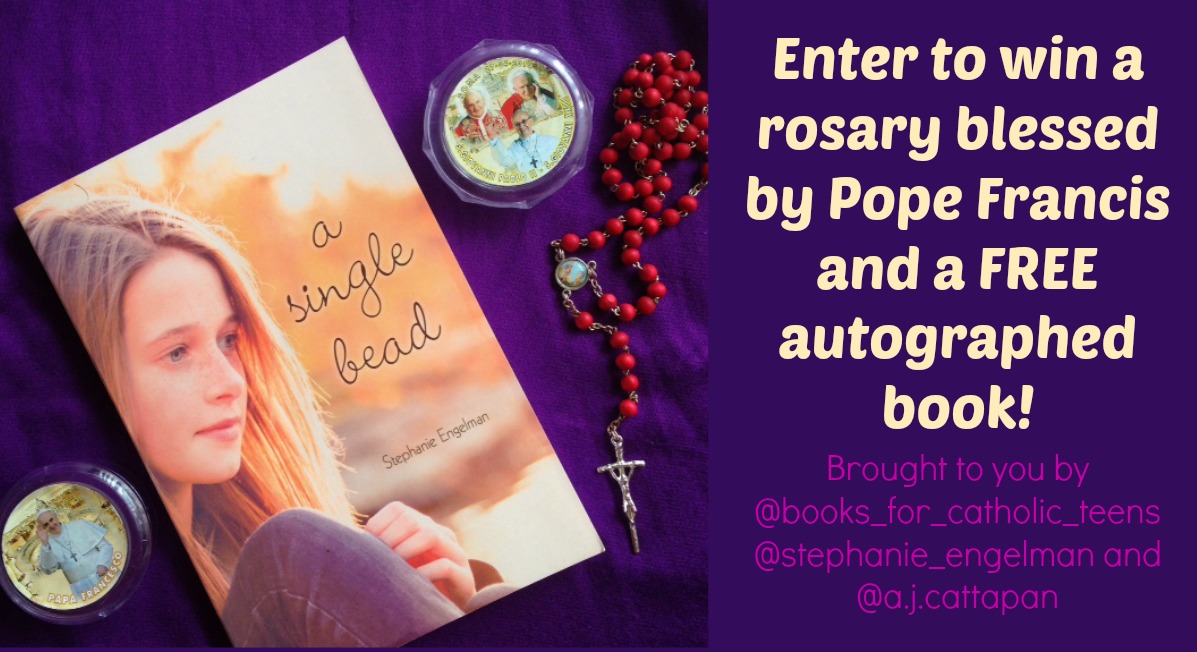 One lucky winner is going to get one of my very last rosaries from the Canonization of Popes John Paul II and John XXIII. It seemed like an appropriate gift to pair up with Stephanie Engelman's book A Single Bead, which is about a girl who finds a bead to her grandma's rosary in the field where her grandmother died in a plane crash a year earlier. This leads to finding more beads and learning about the miraculous things that have happened to people who have found them.
This giveaway is happening on Instagram on the Books for Catholic Teens account. So if you're on Instagram and you love rosaries and stories about them, head on over there and enter: https://www.instagram.com/books_for_catholic_teens/
If you want to learn more about books for Catholic Teens, but you're not on Instagram, check out our group on Facebook.