With all the book launch craziness going on lately, I haven't had much time for blog posts, but I promised my launch team friend Ginny Marie that I'd get back on this blogging business! This week's Spin Cycle topic of teaching seemed like a good time to do so.
I certainly know something about teaching. I've been doing it for . . . well, never mind how long I've been teaching. I was just excited today when my sixth graders found out I've been at our school for eight years, and one of them said, "Really? I didn't think you were that old!" I'd give the kid an A for that comment, but he's already getting one! 😉
I've debated quite a bit about what exactly to say. On a recent guest blog post, I've already talked about how my careers as a writer and as a teacher have overlapped, so I thought I'd take this topic one step further and talk about what exactly has been happening lately.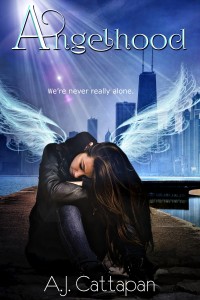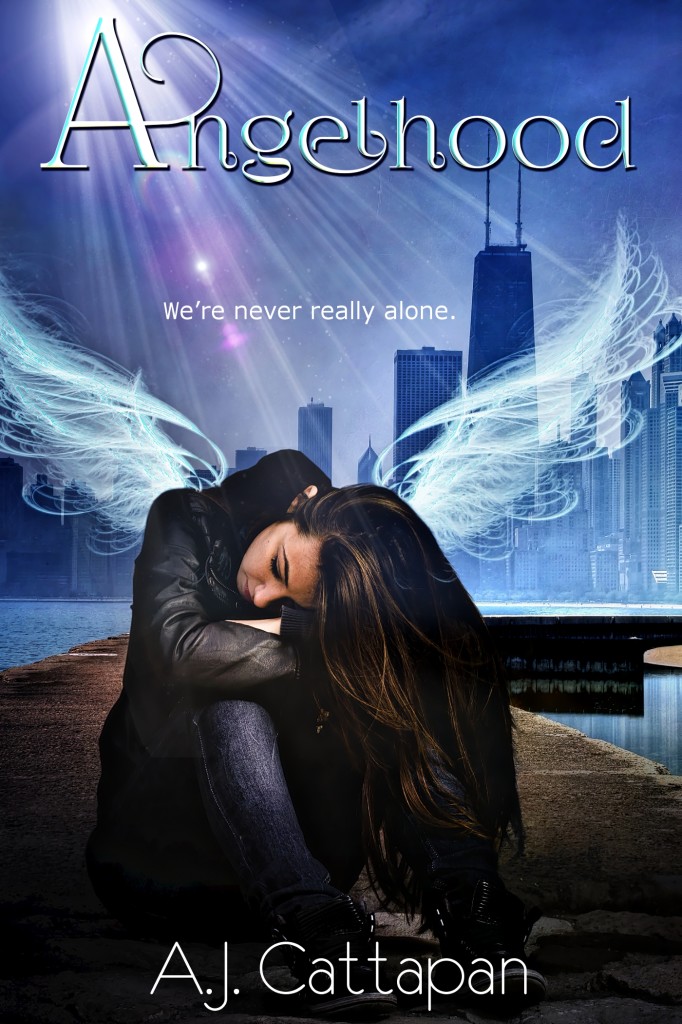 The regulars around here know that last month my young adult novel Angelhood was released by Vinspire Publishing. It's been an exciting time, but I haven't been sharing it with my students. Some have wondered why not. Aren't they my target audience? Couldn't it create some teachable moments?
I have, in the past, shared some of my writing successes with my students. For example, several years ago, I had a Highlights magazine article published about a former student and the experiment he had on one of the final space shuttle missions. It was a perfect story to share with the students because it was about one of their peers!
When I was published in a Chicken Soup for the Soul book two years ago, one of my coworkers insisted on printing out the local newspaper article and having it hung outside the school office. To be honest, I cringed a bit. The story itself had nothing to do with school and was really aimed at a more general adult audience. Nonetheless, there was nothing inappropriate in the story, so I let it go.
Now, however, I have a young adult novel published. It's the story of a troubled girl who finds herself in the position of being a guardian angel after her own tragic death. Since it deals with guardian angels, it's filed under the category of "Christian fiction" on Amazon. Since it deals with difficult topics such as suicide and drug use, it's definitely more "young adult" than "middle grade." For those two reasons, I am not discussing the book at my public middle school with an extremely diverse student body.
I treasure my role as a teacher. When I'm there, it's my job to help my students reach their potential. It's not my job to sell books when I'm at school. I'm there for my students, not to toot my own horn.
Nonetheless, you can never underestimate the Googling abilities of middle school students. I'm not sure who started it, but somebody found me . . . perhaps on Instagram or Twitter or Facebook. Or maybe they just found this website. Either way, there are murmurings at school about my book.
A few students have been bold enough to come right out and ask about it. Sometimes I have a little fun with them when they ask something like, "When is your book coming out?" and I respond, "Oh, you mean my Chicken Soup book? That came out two years ago."
And other times, when I feel like they're asking just to change the topic in class, I say, "We're not talking about that right now. We're talking about your writing. Now let's get back to it."
Teaching is a really special career. It can be frustrating, demanding, and heartbreaking, but it can also mean lots of wonderful moments watching kids blossom in ways you'd never expected or finally seeing that light bulb go on over their head. I wouldn't want to do anything to take away from that. Therefore, when it's appropriate, I'll discuss my own writing in class, and when I feel it's not, then I'll hold back. In the end, I'm going to do what's best for my students, and that means focusing on their writing, not on mine.