We don't talk enough about mental illness. We stigmatize it and then want to sweep any discussion of it under the rug.
So it's little surprise that I didn't even know there was a patron saint of the mentally ill and emotionally disturbed until I heard about Susan Peek's The King's Prey. This is the story of St. Dymphna of Ireland intertwined with the tale of two estranged brothers, one who suffers from post-traumatic stress syndrome. Just like in her book St. Magnus: The Last Viking, Susan has created a nonstop thrill of a story that readers will find hard to put down.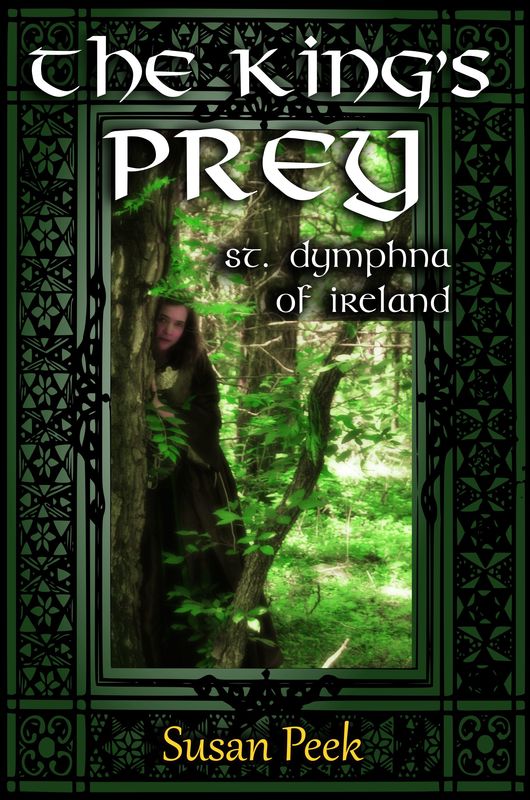 Title: The King's Prey
Author: Susan Peek
Genre: historical fiction
Age group: young adult
Summary: Princess Dymphna's life has become a nightmare. Her mother has died, and her father has gone insane. Overcome with grief, her father begins to believe Dymphna is his wife and vows to marry her. When she's forced to flee the castle to escape her dad, Dymphna runs to the hut of her mom's former minstrel, a young married man named Brioc. Unfortunately, he has his own problems. A tragic incident from his childhood has left him with feverish nightmares, and he can't remember exactly what happened to all of his family members, except that they're almost all dead. The only other living member of his family is a brother who had declared he'd had enough of him.
Susan Peek is a master at keeping up suspense and tension. I read this book when, quite frankly, I really should have been reading some other books. Susan weaves the tale of the two brothers together with the tale of the fleeing Princess Dymphna, and it's hard not to get swept up into these characters who are running for their lives.
Given the fact that this is a tale of a young woman fleeing from a father who wants to marry her, the back of the book suggests that it is best for ages 16 and up due to mature themes. Personally, I think a mature 14 or 15 year old could handle it since Susan never gets graphic about what would happen if her father got her hands on her. I think adults will shudder more than teens will at what is implied. However, there is a certain amount of violence as the story involves some martyrs, so parents should use their best judgment as to whether or not they feel their young teens are ready to handle it.
Highly recommended for older teens, fans of historical fiction, and for those who want to look at saints in a whole new way!