Do you have a book that's being published by a small press? Or are you hoping to do so soon? Wondering how you might get your small press book noticed in the quickly changing and constantly overcrowded world of publishing?
Subscribe to my newsletter here and receive a free copy of my ebook Small Press, Big Success: Your 10-Step Guide to Turning Your Small Press Book into an Award-winning Bestseller.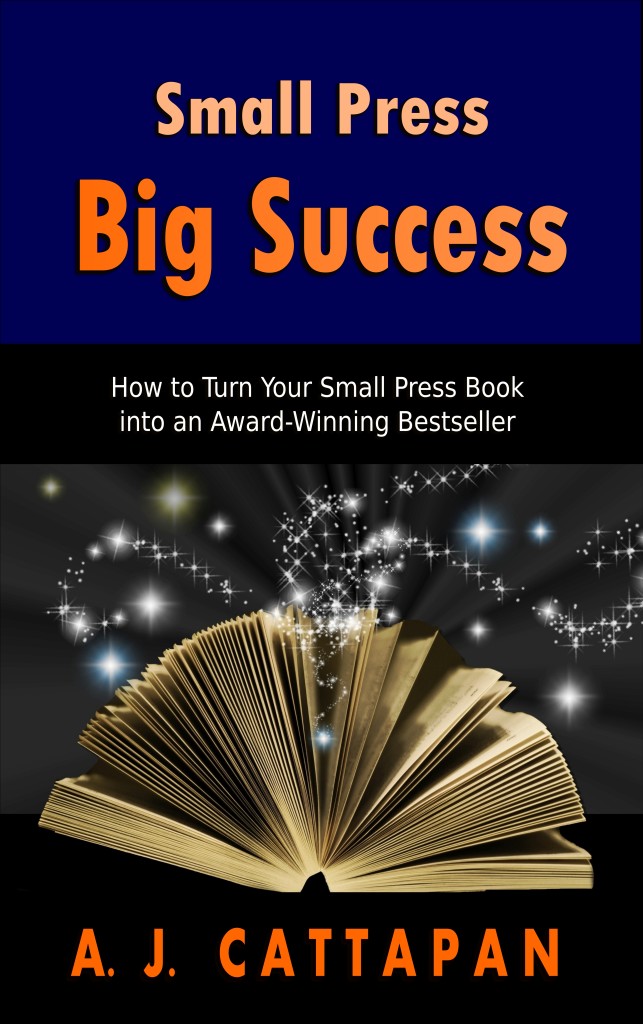 During my eleven-year journey toward publication, I learned a lot about how authors can effectively market their books. In the end, I'm glad it took me eleven years to get published because there was just so much to learn! I went to many writing conferences, read numerous books, watched (and copied!) some of the best small-press authors out there, and gathered information from the many writing groups I've joined. But it doesn't have to take you as long as it took me.
Eleven years of learning and observation have now all been boiled down into a 10-step process to give your book a fighting chance at hitting the bestseller lists and winning awards, just like my debut YA novel Angelhood. However, this FREE ebook will only be available for a limited time to my newsletter subscribers. Why would you want to subscribe to my newsletter? Well, besides the free ebook, you'll also get to watch firsthand as I release my next book. And honestly, while I've learned a lot from writing conferences and writing groups, some of my best learning has come through watching what others do.
Sign up here, and you'll be among the first to get your hands on my free ebook when it releases in February!