On the eighth season finale of How I Met Your Mother, they finally revealed "the mother," the girl Ted Mosby will marry. The show has only one season left, and we'd been promised for a while that we'd meet Ted's future wife at the end of this season. If you missed it, we were given only a very short scene and one line from her ("Hi, one ticket for Farhamption, please").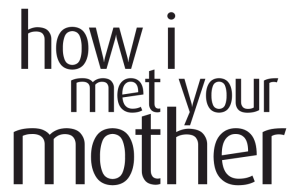 As soon as the episode ended, I took to Twitter to see what people were saying over at #HIMYM. The reviews were mixed:
She's pretty.

She's ugly.
I recognize that actress from 30 Rock. She's hilarious!
I still want Ted to marry Robin.
And then it hit me. Not only do the writers have to manage to get Ted to fall in love with her in one season, they have to get the audience to fall in love with her in one season! This is going to be the ultimate challenge in character development for the writers of the show. We've had eight seasons to get to know Ted, Barney, Robin, Marshall and Lily. In only one season, Ted's future wife has to so endear us to herself that Ted (and the viewers!) forget all about his broken heart over Robin and Barney's wedding.
How will they do this? There's been lots of rumors online about how this final season will be quite different from the rest. The writers have admitted they will be playing with time, so expect flashbacks (near misses between Ted and his future wife?) and probably some flashforwards.
As a writer, I'm thinking this is going to be quite the monumental task. The future Mrs. Mosby has to show that she's . . .
as ridiculously a hopeless romantic as Ted

a better fit for Ted than any of the other girls he's dated
someone who gets along well with Ted's friends (and apparently share shoes with Lily)
able to laugh at Ted's corny jokes
supportive of Ted's career no matter how many ups and downs it has
capable of handling Barney's crude comments
confident enough to deal with the fact that Ted is friends with one of his ex-girlfriends
Basically, she needs to wipe the floor with all the other girls Ted's dated.
How do you do that within one season? I look forward to finding out how the writers handle this.
Are you a fan of How I Met Your Mother? What did you think of "the mother"? What qualities do you think she'll need to display to win over Ted–and the audience?