Can I resist a middle grade book with an Italian-American main character and lots of Italian vocabulary words sprinkled throughout?
No. No, I cannot. 🙂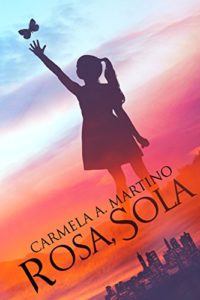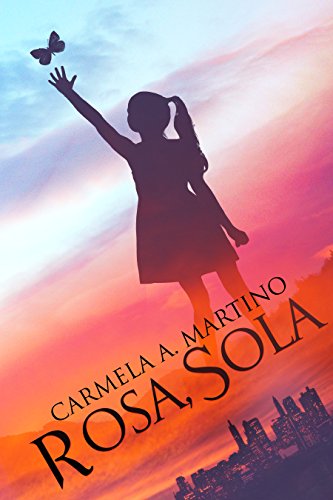 Title: Rosa, Sola
Author: Carmela Martino
Age group: middle grade (on the youngish side)
Genre: historical fiction? (I read somewhere that anything from the Vietnam War or earlier is now considered historical fiction. This story takes place in the 1960s.)
Summary: Rosa Bernardi, an only child living with her Italian immigrant parents in 1960s Chicago, often feels alone, or SOLA, as her parents would say. But after she holds her best friend AnnaMaria's baby brother for the first time, Rosa is sure that if she prays hard enough, God will send her a brother of her own. When Rosa's prayers for a sibling are answered, she is overjoyed—until tragedy strikes. Rosa is left feeling more SOLA than ever, and wondering if her broken family will ever be whole again. (taken from Amazon)
School Library Journal called this a "gentle and moving story," and I have to agree. Rosa is a good Catholic girl who desperately prays the rosary every night for God to send her a little brother. I don't want to give the story away, but as the Amazon summary states, tragedy strikes the family. You can't help but feel for Rosa and her family. Carmela's descriptions of love and loss are dead-on. Make sure you've got a hankie nearby when you reach the mid-point of this book. Still, the story is told with such compassion and care for the characters that you can't help but love them. This would be a wonderful book to share with a child who might be coping with loss.
Brava to Carmela Martino on a beautiful tale.
(And for those of you wondering: yes, I understood all the Italian words in the story. I didn't need to peek at the glossary in the back once. 🙂 )
Save