Who wants to win a whole stack of
YA books?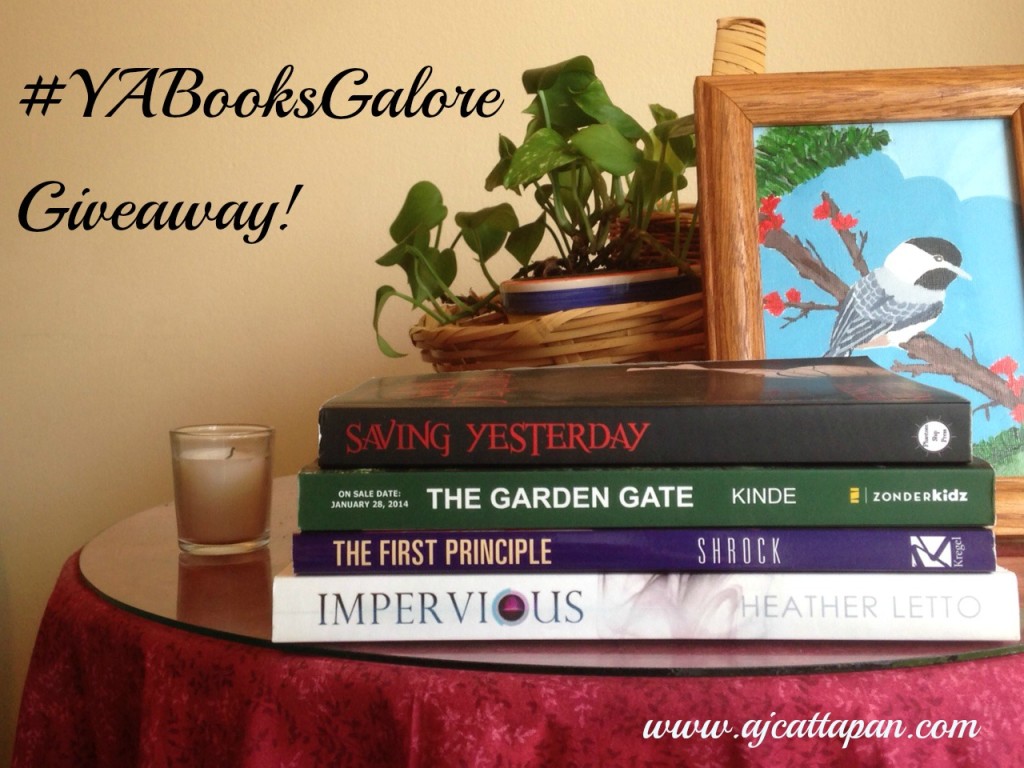 This contest is open to anyone with a U.S. mailing address. (Sorry, international YA fans, I found out the hard way that mailing a book is really expensive. Mailing a whole stack of books would be outrageous.)
Contest opens: June 14, 2016
Contest ends: June 27, 2016 (midnight, CDT)
To enter, you just need to do two things:
Sign up for my Insiders Club (where you'll get to learn about all sorts of giveaways).
Comment below that you signed up!
That's it!
Want an extra entry point? Share the news of this giveaway on Instagram. Tag me @a.j.cattapan and use the hashtag #YABooksGalore.
Want to see me look silly? Watch this video.
Click here to sign up for the Insiders Club. Then comment below to enter!
Save