Yes and no.
I did correctly predict the YA winner: Code Name Verity by Elizabeth Wein.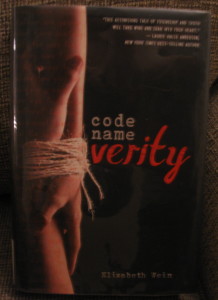 Not too hard to do given the fact that it's well written, has some great twists, and covers a popular topic (World War II) through an interesting perspective (female spies).
I did not correctly predict the juvenile winner: The Quick Fix by Jack D. Ferraiolo. Unfortunately, despite checking multiple libraries and trying to order the book online, I was unable to get my hands on a copy. So I think I get a free pass for not picking this one as the winner!
Congratulations to all the Edgar winners. You can see the complete list here.