My second day of Italian classes went well. There is so much to learn about pronouns in Italian! Mamma mia!
After class, I decided to finish my mission to visit all seven official pilgrimage churches of Rome, so I crossed off the last one on my list, San Lorenzo Fuori le Mura (St. Lawrence Outside the Walls). As the name implies, it's just outside the old walls of the city. It was built originally in the fourth century over the tomb of St. Lawrence, patron saint of cooks and comedians. How did he get that distinction? When he was condemned for being a Christian, he was roasted over a fire. Legend has it that he said at one point, "Turn me over. I'm done on this side."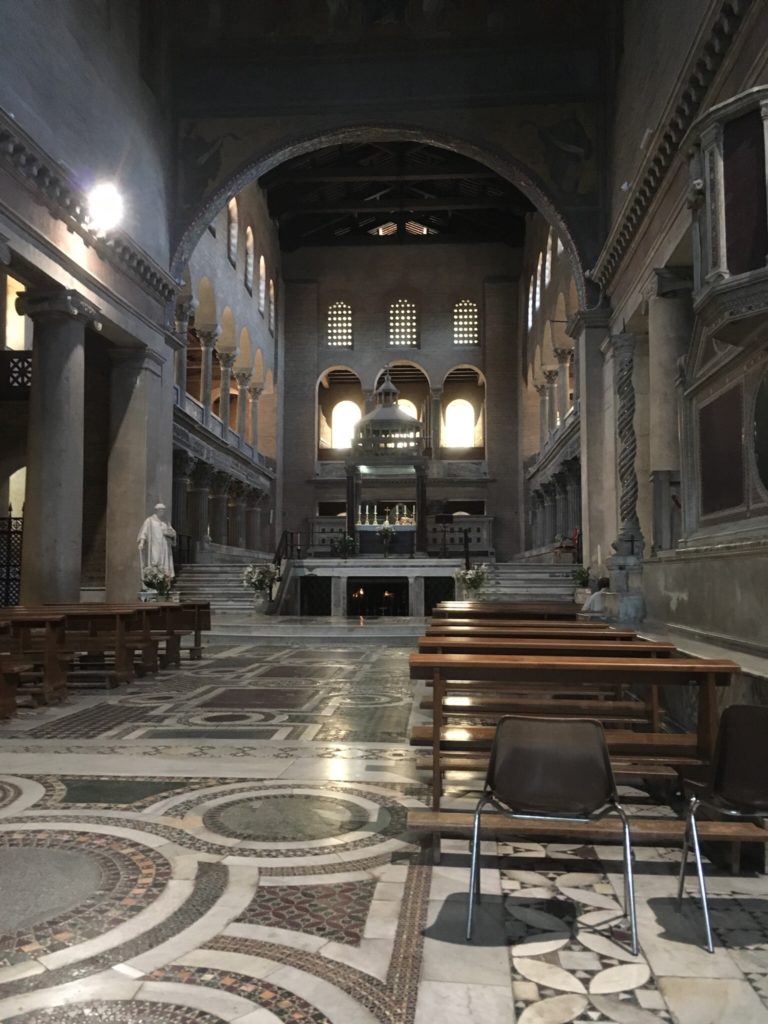 Early Christians put me to shame. I mean, seriously, death by roasting?!?
Also inside the church is the body of Pope Pius IX, who died over 100 years ago, but is still in pretty good shape.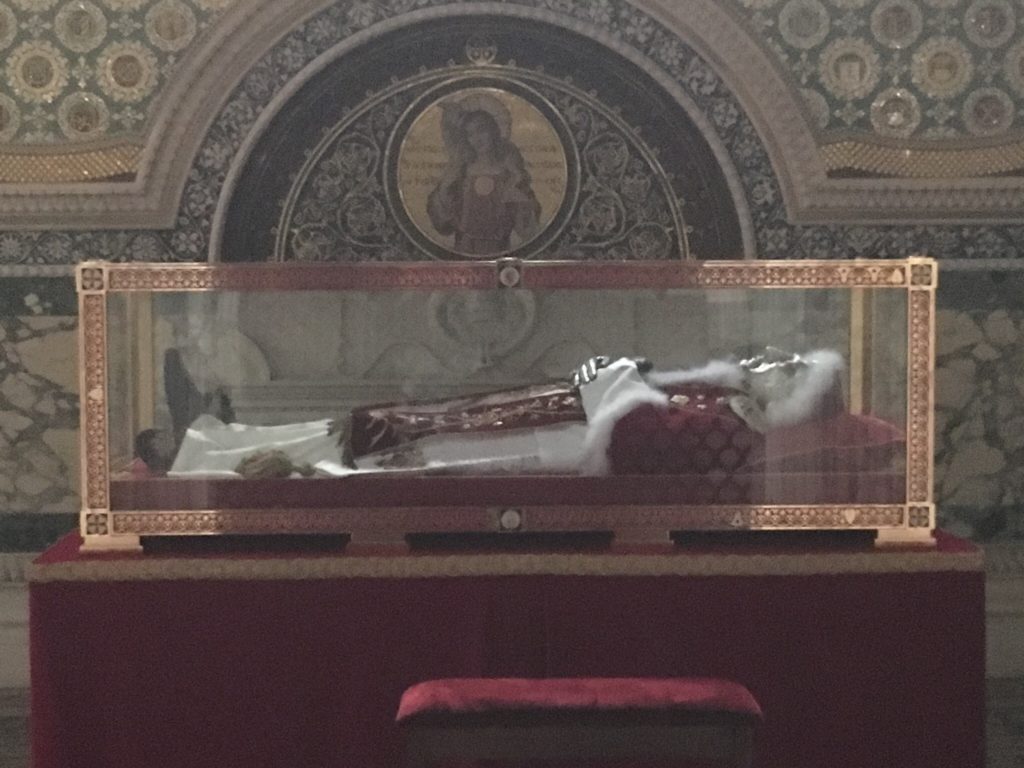 In the evening,  I went back to school for an Italian language film with Sophia Loren: "Ieri, Oggi, e Domani." The Italian subtitles were on, so I could read and listen.
Afterward, I ate a late, simple dinner of salad with chicken and an iced tea that I picked up at the market. Enjoyed it back at the apartment, where my Italian landlady decided to take out her own pre-cooked meal and eat with me.