Thursday morning, we took a class trip to the Roman Forum and the Colisseum. We didn't have a private guide, so we had to wait an hour to get tickets, wait another half hour while some group members took a bathroom break (only two stalls!), and then we used a couple guide books to walk around. Then our professor gave us an activity to do at each site, making connections back to our lessons.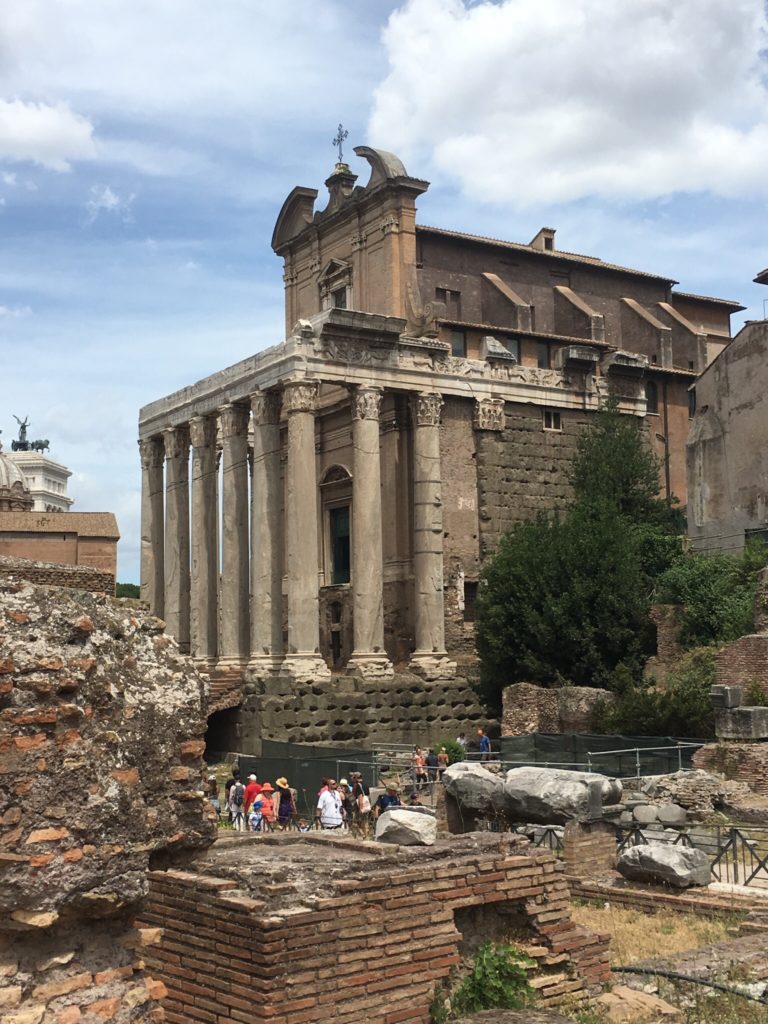 After the Roman Forum, we visited the Colisseum. Standing there in the Colisseum for the third time was still a thrill. Moreover, I realize how incredibly blessed I am. Most people would be happy to make it there once. And here I am in Rome for the fifth time and in the Coliseeum for the third time!
In the afternoon, we returned to campus for a late lunch and then worked on our final projects, which will be presented in class on Friday.
For dinner, we headed back to the neighborhood of the Colisseum to a restaurant recommended to some classmates by a cab driver. It was a beautiful night in Rome. After nearly two weeks in the 90s, the temp has finally dropped, and the evening weather was perfect for a stroll to a gelato stand.