This past Monday I didn't get a Monday Book Review posted. I did, however, trek on out to my local public library to pick up some new books after getting my car out of the aftereffects of the Blizzard of 2015.
Parking at the library was at a premium since they hadn't managed to plow half the lot yet. I had to circle the lot for ten minutes to get a spot. Once inside, though, I found several fun picks.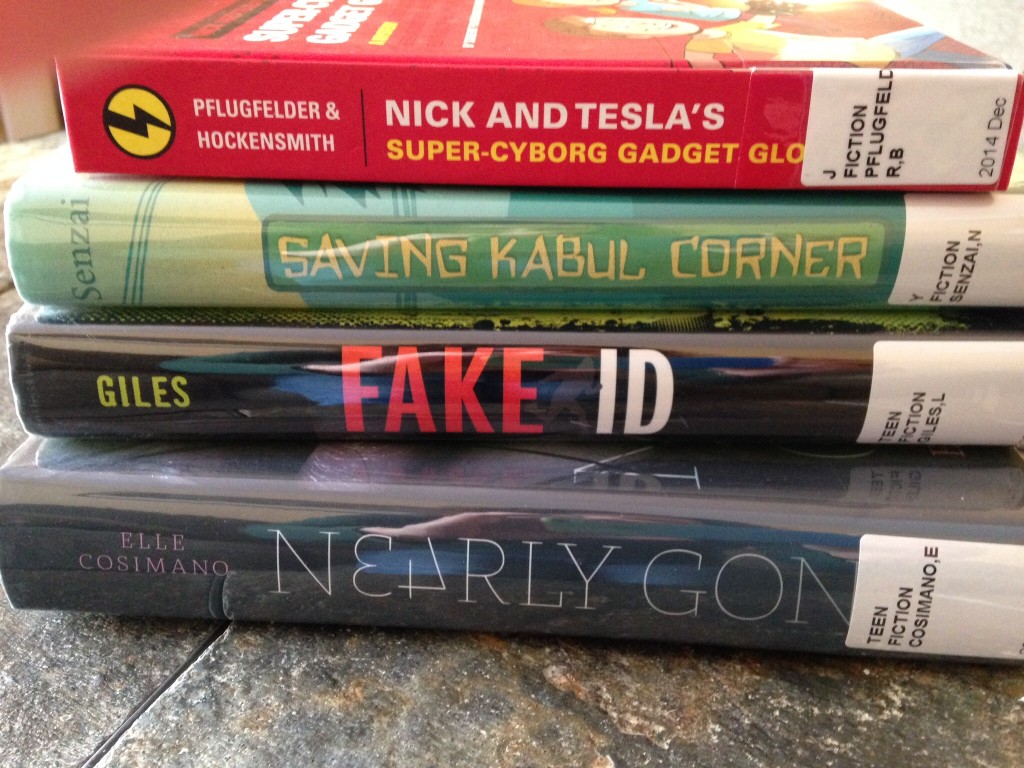 Recognize any titles? Two of the books are up for the Edgar Award for best juvenile mystery, and the other two are up for best YA (young adult) mystery. Every year I try to read through as many of the nominees as possible before the winners are announced in April.
So here are some books you'll probably being seeingg reviews on in the near future:
Nick and Testla's Super-Cyborg Gadget Glove by "Science Bob" Pflugfelder and Steve Hockensmith
Saving Kabul Corner by N.H. Senzai
Fake ID by Lamar Giles
Nearly Gone by Elle Cosimano