As an author and middle school English teacher, I get a lot of requests from parents about what books I might recommend to their children. Since the school I teach at started early this year, I've already been listening to my students' book talks on what they chose to read this summer. It hit me this past week that there are definitely some recurring favorites that have popped up many times over recent years.
So if you're looking for a book to recommend to your child in middle school, here are some of the repeat favorites as recommended by their own peers! (In other words, the kids really like these books.)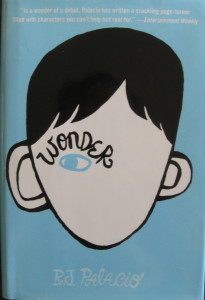 1. Wonder by R.J. Palacio–If you haven't yet discovered this gem about a boy with physical deformities heading back to a regular school after years of being home-schooled, please do yourself a favor and get a copy. I adored Wonder, I have nieces who have read it multiple times, and a ton of my students have enjoyed it and called it one of their favorites as well. You can read my original review here.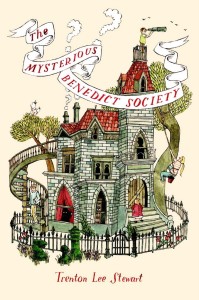 2. The Mysterious Benedict Society by Trenton Lee Stewart–Fun, fun, fun series of books by an author I got to meet years ago when the first book came out and he came to visit my school. A group of gifted children are invited to join a secret society only to find out they have been chosen for a very special mission. The Mysterious Benedict Society has a creative cast of characters, fun puzzles and riddles to solve, and an engaging plot. Even my mom read this one! Original review here.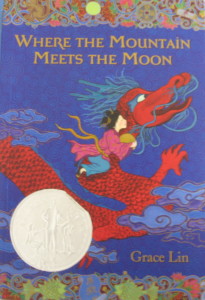 3. Where the Mountain Meets the Moon by Grace Lin–This one is for lovers of fables and folklore. Grace Lin's drawings are gorgeous, and her writing will sweep you away. In this story, a young girl travels to meet the Old Man in the Moon in order to save her poor family from famine. Original review here. Lovely tale!
4. So B. It by Sarah Weeks–A lovely contemporary story with a bit of a mystery to solve. Twelve-year-old Heidi lives with her mother who is mentally challenged. Her mom can only speak a few words, but Heidi is determined to get to the bottom of one word in particular that she can't quite figure out. Original review here.
5. The One and Only Ivan by Katherine Applegate–This Newbery Medal Winner is reminiscent of Charlotte's Web. A silverback gorilla named Ivan is the top attraction at the Big Top Mall and Video Arcade. His best friend is an elephant named Stella. When a new baby elephant arrives, Ivan decides he needs to find a better life for her than the Big Top Mall. Original review here. Probably most appropriate for younger middle school readers.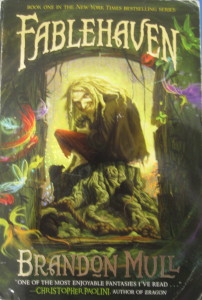 6. Fablehaven by Brandon Mull–A great series for fantasy lovers who have finished Harry Potter and Percy Jackson and are looking for something else with magical creatures. I first reviewed this book back in 2013, and I'm pleased to announce that I'll be participating in the official blog tour for Brandon Mull's next book: The Caretaker's Guide to Fablehaven. Watch for my special post in October!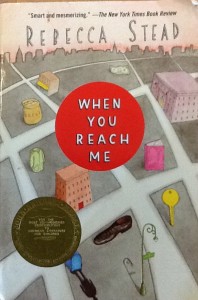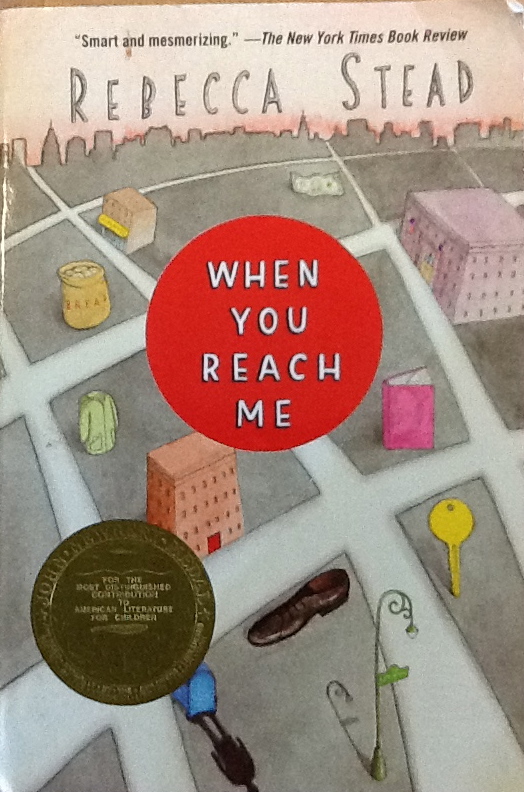 7. When You Reach Me by Rebecca Stead–Fans of quirky mysteries with a major plot twist at the end will love this story of sixth grader Miranda who keeps receiving mysterious messages. The notes eerily predict the future and carry warnings of what might come. I can't say too much about this book because I don't want to give anything away, but let's just say it was one of those books where the ending made it all worthwhile! Check out my review here.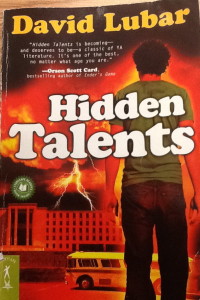 8. Hidden Talents by David Lubar–If you have a reluctant reader, this is the book I recommend. I'll warn that it comes with a little mild language, but I've found that nearly every child I've read this book to (I change damn to darn and sucks to stinks when I read it aloud) loves it. There's a sequel too. The kids often ask if there's a third book and are really disappointed when I inform them there isn't. Original review here.
Want to know more about my favorite books? Keep up-to-date by following my blog (see upper right side bar to follow me on Blog Lovin' or "Subscribe to my blog via email") . . .
or . . . if you'd just like monthly updates, sign up for my newsletter below.